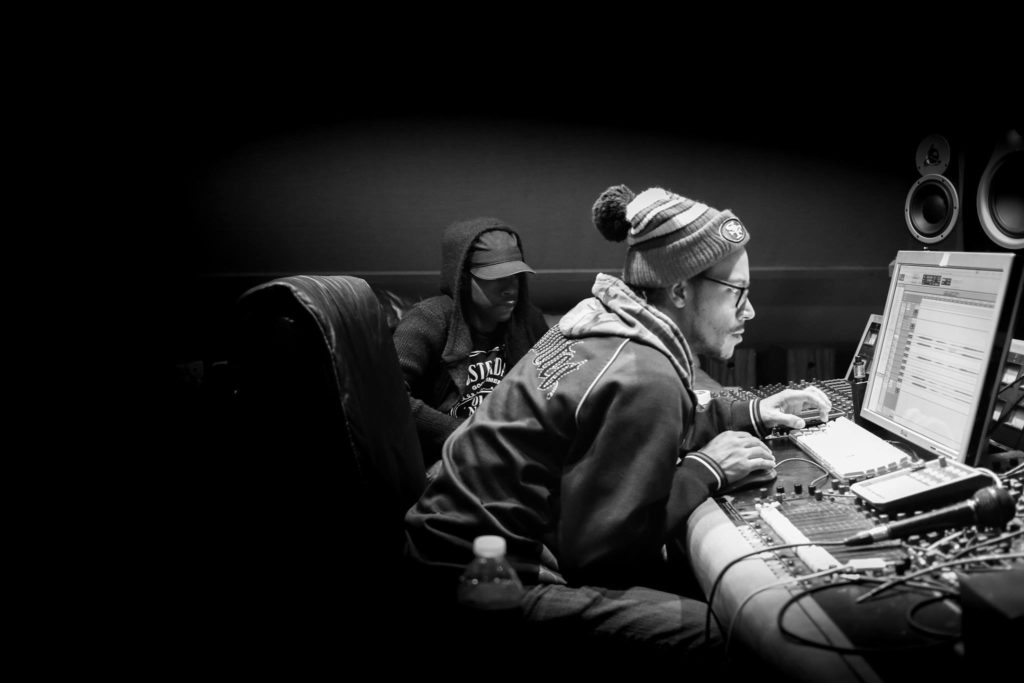 Knotz has been in the game for quite some time. What's the biggest change you've seen in the Hip Hop scene since the 90s?

Dreadchild: The loss of originality and meaningful substance, I would say. And artists who care more about the craft and music.
Aswad Mikal: Style wise a lot of artists are the same, even accent wise- you don't know where they are from. Also, I think the music is more repetitive with the hooks and lyrics in a song and beat driven. There isn't a lot of word play.
How would you describe Knotz's music?
Dreadchild: All around dope Hip Hop music. You get everything and the unexpected with us.. Lyrically and production wise. I do make an extra effort to give it a "movie" feel.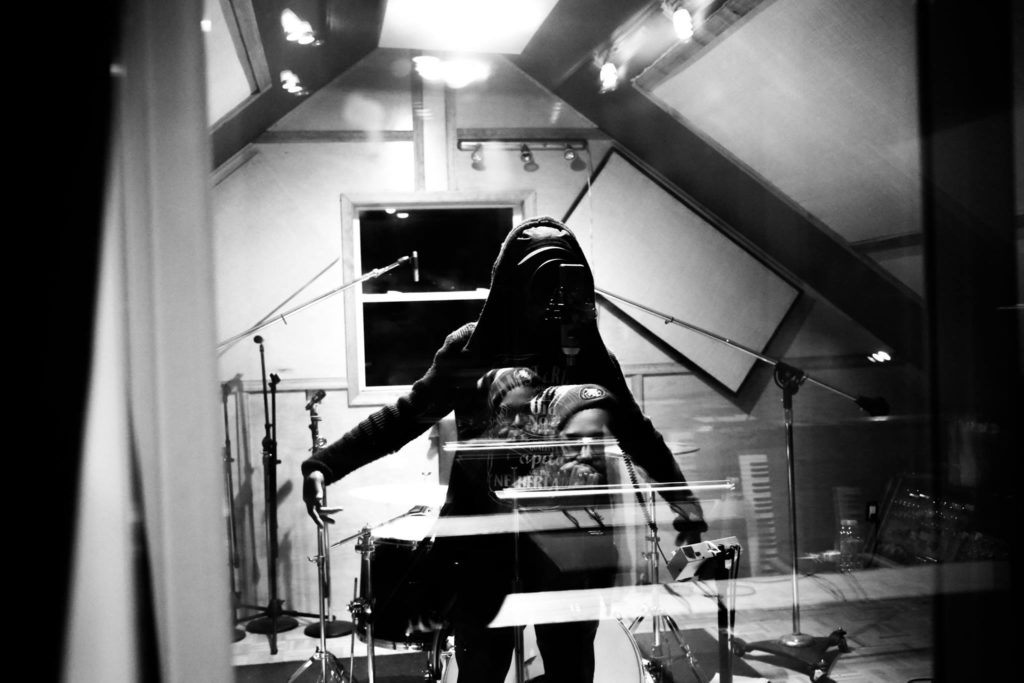 Aswad Mikal: Clever, raw- we can do it all: party, spit knowledge, be gutter or brag a little bit.
Can you discuss your upcoming "All Barz" project? What's it consist of?
Aswad Mikal: "All Barz" was kind of Zee's idea ..one day we were talking on the phone about him doing a feature on Dreadchild's upcoming "Not For $ale" project, and he said "why don't we do an album together?" From there it was about two days before Zee recorded a few verses. I'll let Dread talk more about the ins and outs of the project.
Dreadchild: Yeah. Zee, man another cool legend- all about the music, about HipHop (business too), but BARS [laughing]. He liked the production I sent for a single dropping for my project "Sinister Sauce." He said, "you're beats are dope. Let's do a project called Young Zee X Knotz and call it All Barz." I Don't want to give out too much info, but i am doing about 80-90% of the production. My ill producer homie Streezy, as well, contributed some heat. And we have some surprise legendary production to be announced. I will also say feature wise: Rah Digga, Outsidaz and some definite brick city heavy hitter legends- to be announced. I like to keep it Area 51 a little bit [laughing].
How are you releasing it?
Aswad Mikal: We are releasing independently as usual through Damali-Urbana. Our label Damali Records and we are teamed up with Craig Winstead and his label Urbana Records.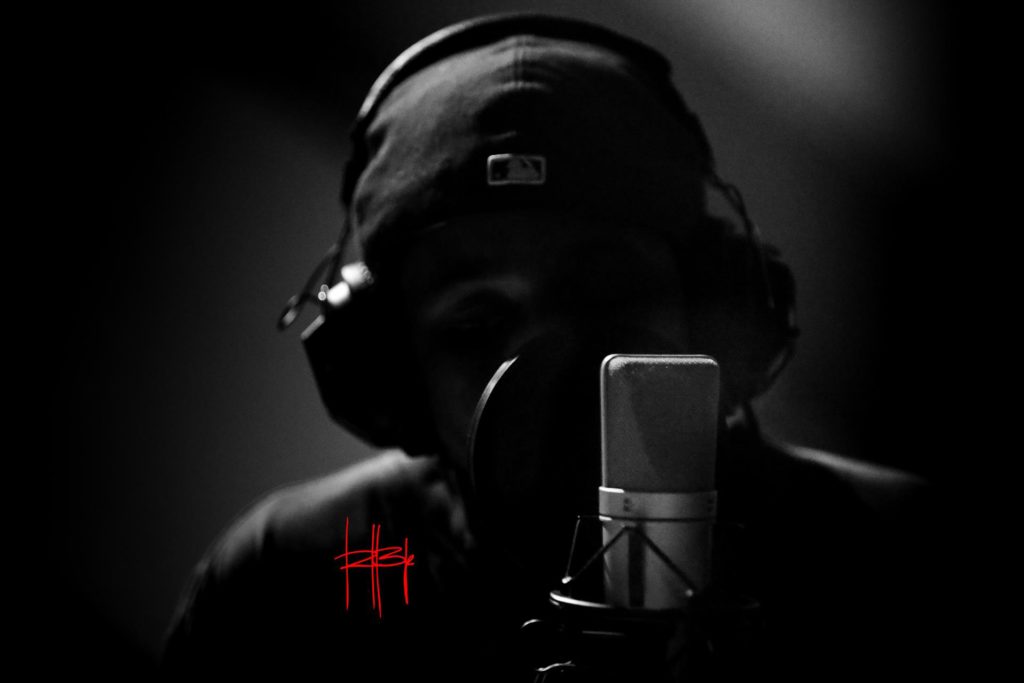 Are you currently doing shows?
Aswad Mikal: We were on a break because we were working on other ventures. Dreadchild was working movies- scoring, voice overs and sound effects- and cartoons. I was tied up with a real estate company and my construction company.
Dreadchild: We never stopped really though, just slowed it down, but we are gearing up to rock out colleges again and hopefully overseas. Our show is ill: energy, crowd participation, fun- can't wait. Any promoters reading this should get at us. Serious inquiries only [laughing].
In the past, you released a film to promote your music. Can you discuss other music marketing activities that you've been working on or are currently planning?
Dreadchild: Recently, my homie director KC Amos, who I met through his father John Amos (yes, Good Times John Amos), filmed my video for "Party In Here" ft. Aswad Mikal & Jojo Pellegrino Prod by Scram Jones. He included it in his movie "Mercy for Angels." We clicked in Cali and stayed in contact. I asked KC if I could one day do sound on a project (my dream hahaha). He gave me a shot on a feature length and I killed it. That movie drops shortly (with a soundtrack & score by Dreadchild featuring music by myself, Knotz, King Charlton, Swigga da Don , Rahzel Jr. and more. The movie is called "Tamales and Gumbo" starring Saafir, Vida Guerra, John Amos, Emilio Rivera to name a few. I'm currently scoring a horror called "Hauntsville" starring Tommy "Tiny" Lister also directed by KC Amos and Dale Stelly. (Colored Wind in association with Stelly Entertainment). On my side I'm working on an animated cartoon and album called "Black Heart Killaz." The characters are Dreadchild, Aswad Mikal, King Charlton and one of the illest emcees by way of Ireland- Russell Flow. I'll be dropping the graphic novel first, (Artwork by Dreadchild & Rafael Burgos Jr.) with a single to accompany it. So besides music, I'm planning and doing a lot.
Dreadchild, what are your tools for music production?
Dreadchild: I use Reason and Protools most times, and then it goes through a collaborative process on the engineering end with drops and effects, with Streezy and my brother Aswad Mikal. And the final mix from the supreme ears of Bill "The Hitman" Kovatch or Keith "Master Mind" Sengbusch. Quality stuff.
What motivates your artistic inspiration?
Dreadchild: I will definitely say life first (all of it).The good, the bad, the ugly. Then superheroes, movies, cartoons, horror, sci fi, other Music and artists. I use it all. Oh yeah, and now Amsterdam; I just went [laughing].
Anything else you'd like to add?
Dreadchild: Yeah..Thank you to Insomniac Magazine, you shed light on us and showed nothing but support for us since we met. We are always honored and grateful to you for exposing our music. Shouts to my team and Family. Big ups to Young Zee, Rah Digga, Outsidaz and my overseas team P.O.A (Russell Flow & Leiko). I'll have to send you that video too guys. Soon comes "Full Metal Jacket" P.O.A. featuring Dreadchild, and I went all the way to Ireland to film it in March. Dope Hip Hop joint. Stay tuned for "YOUNG ZEE X KNOTZ : ALL BARZ" and "Dreadchild: Not 4 $ALE."
interview by Israel Vasquetelle
Check their latest here.