POISON PEN: ON THE GRIND HEAVY
By Khalid J. Strickland a.k.a. Dirty Angel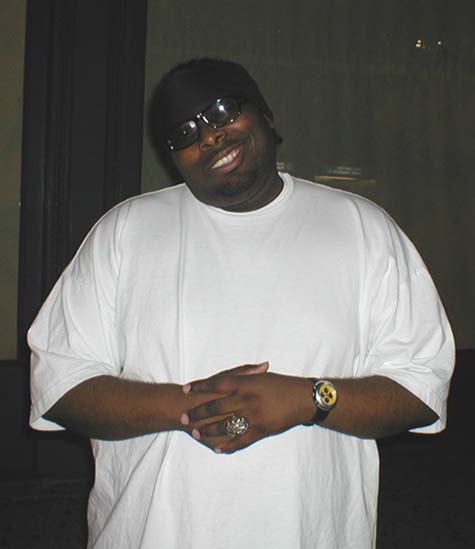 Finally! A hardcore rapper who isn't afraid to smile.    
     On the subject of so-called "underground" rap music, hip-hop icon Kool Keith once stated, "There's no such thing as an underground.  It's just all about how many people know you."  With that ideology in mind, Poison Pen, a founding member of the revered NYC battle-rap collective Stronghold, has been making the rounds like a rhyming politician.  Poison Pen's campaign trail has included numerous cameos on records by the likes of MF Doom and Aesop Rock, guest spots on DVDs such as Insomniac's acclaimed "Street Credentials" documentary, and countless performances nationwide and abroad.  Compound those achievements with Pen's appearances in Rockstar Games' products, including "Grand Theft Auto: Liberty City Stories" and the current success of his hot mix CD, "Pick Your Poison" and the stage is set for Poison Pen's forthcoming albums.
     The sequel to "Pick Your Poison", titled "Pick Your Poison 2: The Mark of the East", is another tightly rolled collection of mix tape material and original bangers to be released by Cleopatra Records in February of 2007. In April of '07, Poison Pen's long-awaited solo debut album, "The Money Shot", will hit stores courtesy of Duck Down Records, home of the famed Boot Camp Clik.  While his upcoming projects marinate, Poison Pen continues to shore up support for his music.
     "I'm from Bed Stuy (Brooklyn), in the middle of Watts doing a show," accounts a very animated Pen, as he illustrates one of the many stops in his goodwill tour.  "It's tough out there, for real.  I got family in South Central (California).  My n****s in South Central were like, 'You going to Watts? I ain't going out there.' The show we did was on some unifying the black and brown (people) because (in Watts) they really don't get along.  So they see me and Immortal Technique up there together and they're like, 'Oh s**t, this black mother*****r and this Latino mother*****r is up there together.  Wow. That's crazy!'  They love it because most (performers) don't come to the hood and deal with people.  Mother******s be in Cali, they're in Beverly Hills or Sunset.  I be there too, but at the same time you've got to come to the hood and see the people.  I got on stage, the first thing I said was, 'Yo, we're from New York and we ain't in Hollywood, we're in the hood!' They appreciate that, real recognizes real.  Cali has a lot of love for brothers and I'm glad that they gave me a little pass, so to speak."
     After subjugating the battle-rap circuit of New York City with the Stronghold crew, which features superhuman spitters like Breez Evahflowin', C-Rayz Walz, LIFE Long and the aforementioned Immortal Technique, taking his grind on the road was the logical next step for Poison Pen.  But the burly, six-foot  tall, 240-pound rapper hasn't soured on his stomping grounds, though the "Rotten Apple" crowd, saturated with aspiring emcees that do little to assist one another, can be very tough at times.
     "If you think (New York rap) is irrelevant, then maybe you don't know what the f**k you're doing," Poison Pen exclaims with his typical verve.  "Everything that's done in hip-hop points back to New York.  You can argue that New York isn't the powerhouse right now, and in some ways you'd be right.  But if you look at the top selling rapper to this day, it's somebody from New York.  You say the South is poppin'? That's very, very true.  Rick Ross just came out and went number one.  Who executive produced that album? (Jay-Z), a n***a from my hood, Bed Stuy.  Who's f*****g with Jeezy? A n***a from my hood.  That's all Def Jam, that's all New York, regardless.  I'm not discrediting nothing that they do, but it all reflects back.  You look at all the 808's and all the bass-heavy s**t, I can point you out something from 1983 that sound like that, something from New York.  I'm a hip-hop historian, all this s**t reflects back to us."
     "I'll tell you one thing, New York draws," continues Pen. "I be on tour, son.  We sell out everyplace we go.  We sell more tickets and sell more records on the West coast than we do in New York.  The problem is New York don't support New York.  Yeah I'm from Brooklyn, I rep that forever, that's where I'm from.  But f**k that, I'mma go where n****s buy my s**t.  I'mma be in Albuquerque, n***a.  I'm not mad the South is doing it, because at the end of the day if a New York n***a is doing it, that s**t ain't bringing no money to my pocket.  I ain't rolling with that mother*****r, so who cares?  Like Jay-Z said, 'What you eat don't make me s**t.'  I'm not worrying about these mother******s, if they're making money more power to them."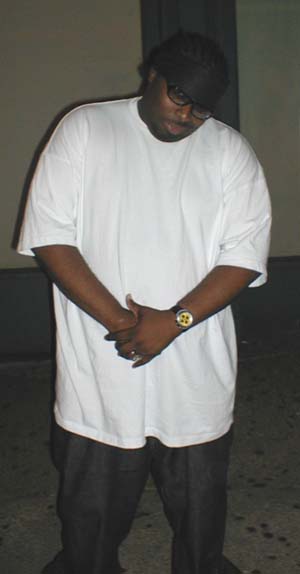 The original "Pick Your Poison" mix CD, hosted by Pen and Immortal Technique, is a first-rate compilation of freestyles and original joints that co-star such artists as Supastar Billy Gram, Illa Noiz, Boot Camp Clik's Heltah Skeltah and members of the Stronghold fam. On the song "Drowning My Sorrows", which features an off-the-meter verse by Swave Sevah, Poison Pen hems up the brass knuckled beat and announces why he's on the grind so heavy:
     "This rent don't pay itself / doin' the same s**t I did at age twelve just ain't gonna help / I get a little change rappin' in the indies / every single it's a new label and 'Nervous' just ain't on their grizzly / It's a blow that's hurtin' the ego / when your mans get signed, switch sides and change their circle of people / Most of ya'all underground don't support / if I don't do something that sounds like it was recorded in '94, ya'all say I fell off / Metaphors don't pay my lights / and my grandmother's cot ain't a comfy place to stay at night"
     With his star on the rise, Poison Pen maintains his humility and relishes his reputation as "The Mayor", due to the fact that he knows so many people in so many places.  Despite his achievements, accolades and brilliant future, Poison Pen maintains that he could never be anything but down-to-earth.
     "Rap is the main (hustle) but it ain't all I do," says Poison Pen.  "I live in New York, the cost of living is too f*****g high, son.  You might see me walking down the Ave. with a three-piece (suit) on. There are 300 million people in this country, most people could (care) less what you're doing.  Eminem sold 5 million records, that's dope.  But the other 295 million people that live in this country don't give a f**k.  So it don't matter, you've got to stay grounded.  You got to stay grinding.  I ain't better than nobody, I just put it down."
     For more information on Poison Pen, visit www.myspace.com/poisonpen.
     For more stories & work by Khalid Strickland a.k.a. Dirty Angel visit www.supremarsenal.com and www.myspace.com/blackpacino.