REPPIN' OTTAWA, BELLY PREPARES TO UNLEASH "THE REVOLUTION"
By Khalid J. Strickland a.k.a. Dirty Angel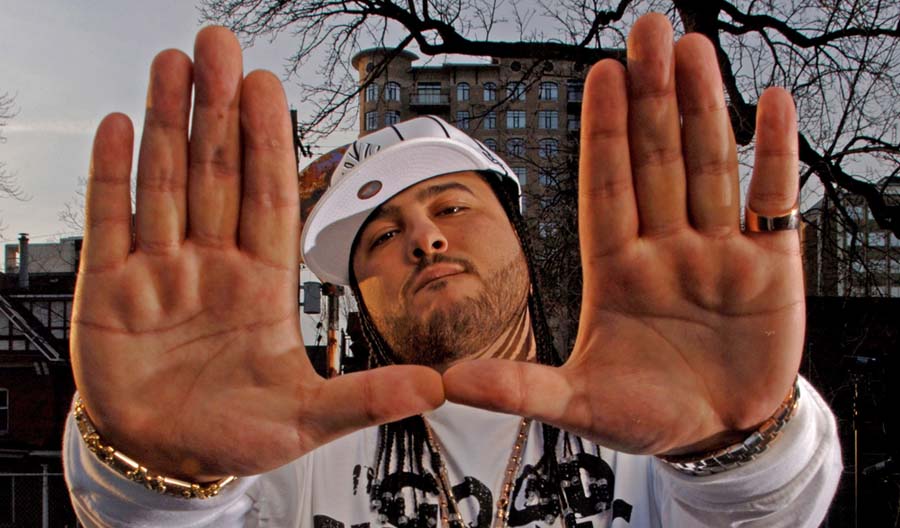 This Belly is full… of lethal lyrics.
Regardless of where you go in this world you're bound to find a ghetto, because the hood isn't exclusive to one region. The faces may change, the lingo may differ and the struggles may vary, but it's all relative. Realness is a universal language, and Belly, a 22-year old rapper who hails from Ottawa, Canada, speaks it fluently. After dropping a trio of best-selling mix tapes, including "Death Before Dishonor Vol.2" featuring DJ Kay Slay (the Drama King himself), and collaborating with the likes of DJ Kool Kid, Loon, J.R. Writer (Dipset) and the legendary Scarface, Belly is prepared to release his debut studio album, "The Revolution" on CP Records. The album's first single, "Pressure", features none other than Ginuwine, and the joint is getting plenty of burn on the airwaves and in the clubs. "The Revolution", due to drop in late 2006, also boasts guest appearances from Fabolous, Mario Winans, Nina Sky and the aforementioned Scarface.
On his rough and rugged song "Stomp On 'Em", Belly confidently tosses his hat into the rap arena, as he spits: "I think you're lost, I'm in charge, I'm a boss, dude/of course, boo, we do it in the north too/yeah, we floss too/the yard the size of a farm, a laneway the shape of a horseshoe/somebody tell these rap singers/I don't believe you, leave the crack slingin' to the crack slingers/lifestyle that the stacks bring us/middle finger in the air, countin' money with my fat fingers/all the stones precious like Chante Moore/Got the swagger of Jordan on the parquet floor/I'm the future with the pens out/that's why… I… walk around like a rooster in the henhouse."
When he was six years old, Belly and his family fled his birthplace of Palestine, escaping the routine war and violence plaguing the country. They settled in Ottowa, where Belly would later hustle in the streets for quick cash. After realizing that the hustling road leads to a dead end, an inspired Belly utilized his musical gifts and recorded street singles on a home computer. Belly's resourcefulness would pay off once he was discovered by Tony Sal, a promising entrepreneur who soon after formed the major-independent label CP (Capital Prophet) Records. CP Records is also the home of Ottowa's R&B sensation Massari. Massari's album was certified Gold within six months of its release and he went on to become Canada's biggest selling artist of 2005. With Belly's mixtape trilogy selling over 60,000 copies combined throughout North America, CP is primed to release "The Revolution", a tight piece of work that properly introduces their prized artist.
In an exclusive interview with Insomniac Magazine, star-in-the-making Belly spoke on his debut LP, life in his hometown and how he got his name, among other things.
Dirty Angel: Explain the title of your album.

Belly: I call it that 'cause this is a revolution. I feel like I'm the first of my kind to burst, to come out of Canada and do what I'm doing… and being an Arab on top of that, being Palestinian on top of that, it even adds more to the revolution and being the first of my kind to do what I do.
Angel: Where did your name originate from?

Belly: It originated 'cause I eat good, man. Since day one I been eatin' good. Nah… I'm frontin', though. That name came in on the football field when I was about 12 years old. 'Cause I used to come out and tuck my jersey in to the top of my shoulder-pads, rather than tucking it in to my pants… and let my belly hang out to intimidate the opponent. So everybody just started calling me Belly.
Angel: For those who are not familiar with your music, what can they expect to hear on "The Revolution"?

Belly: I mean, if you've lived life and you're a human being, then you will relate to something on that album. Because everybody knows, man, people relate in one way or another, no matter who it is. So, for me, I definitely express every aspect of my life… from girls, to partying, to the streets, to the hood, to political, to personal, my family, my father… my father was locked up for some time and he just recently got out. I got songs dedicated to him on the album. So, you know, it's really life, man. If you live life and you're a human being, there's something on this album you can relate to, that's a guarantee.
Angel: For those who are not familiar with what's poppin' off in Ottowa, tell me what Ottowa is like.

Belly: I'm proud to be from Ottowa, 6-1-3, you know what I mean? It's really hard in Ottowa, it's a government town. A lot of police presence. They shut us down, I'm banned from performing out there.
Angel: Why's that?

Belly: 'Cause me, I brought everybody together, you know? You know how they like to keep it. They like to keep everybody separate. They don't want the hoods and they don't want the projects to be one movement, they'd rather keep it separated with Crips and Bloods and all this type of stuff… so when I came out, I brought everybody together. When I would do shows, everybody would be in one place. That's Crips, Bloods, Spanish, Arab, Black, Haitian, Jamaican, whatever it is, they used to come out and support me in Ottowa when I was allowed to do shows. All based on the fact that I brought everybody together… the cops wasn't having that. They don't want to see that. So they shut me down, one hundred percent. I can't even do a short two or three songs at a show. I can't do none of that.
Angel: So how do you think they gonna take to hearing a full album by you? Do you expect any kind of resistance when you put that in the stores out there?

Belly: Of course. I'll tell you straight up, man. I put out my first single in Canada… not even a single… it was a warm-up single for this record. It's not even on the album, it was something I had on my mixtape. I did a mixtape with Big Mike recently. It was something I had on that mixtape, this joint called "Let Me Live", where I tell the government to suck a d**k on the single. It was playing on radios and everything. You know, we heard some things, and some of the officials wanted to get it pulled and all that type of stuff. But at the end of the day they're afraid because they know about the whole freedom of speech thing and you know… they pretend to uphold it so they can't really take somebody off the radio for speaking his mind. But as far as performances, they shut me down as soon as they could.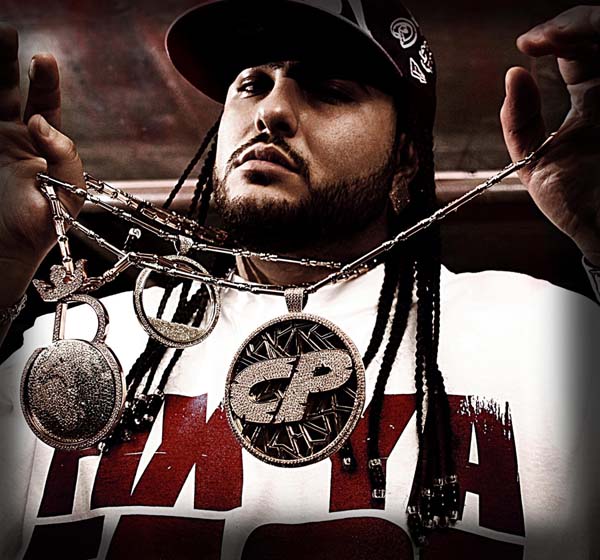 Angel: You got Scarface on your joint, man. That's a legend right there. Why'd you choose him and how did that come about?

Belly: I did the joint "I Swear", which was the joint that was dedicated to my father and my man Big Homie, who's still locked up. I needed somebody with weight, I needed somebody on it that I grew up listening to, to really solidify and co-sign what I was trying to say. Scarface heard the joint and was more than happy to do it. And I was honored that he could come through. We spent damn near a whole day together, we ate, we did all that in the studio. It was just a great experience, man, it was an honor. I went all the way to Houston to do that… from Canada to Houston is not a short way.
Angel: So you went down to the hood and all that… you went to the studio with Scarface? That's what's up.

Belly: You know… I'm somebody that strongly believes that without the streets, this industry would not be where it is. And the streets… they decide what's gonna be hot. They decide what's gonna be next. And the media just tries to catch up with that. So if you're on the streets then you are the future.
Angel: Every artist has their own creative process. Some dudes, before they rhyme, they smoke a little trees… some people might sit down and mediate… what's your creative process like when you get up in them beats?

Belly: First of all, I smoke trees all the time. I do that before everything… before I shower I smoke, man. For me, I shut out the whole world when I record. I stopped listening to music. I don't know what the new music out there is right now 'cause I didn't want to emulate anything out there that I heard… I didn't want to imitate anything that I heard. So I kept to myself. And I listened to all the stuff I did coming up and just figured out what my mistakes were… figured out where I was lacking. Maybe on a fast joint I wasn't keeping up with the beat, so sharpen your s**t up, make sure you get on that beat. So this album is… I'm not going to say it's the perfect me 'cause I'm sure I'm going to move up from here, but at this point it's the best I am.
For more information on Belly and "The Revolution", visit www.myspace.com/bellylive and www.cprecords.com. For more stories and work by Khalid Strickland a.k.a. Dirty Angel visit www.myspace.com/blackpacino and www.supremearsenal.com.