KILLAH PRIEST: AT THE TOP OF HIS GAME WITH LATEST "OFFERING"
By Khalid Strickland a.k.a. Dirty Angel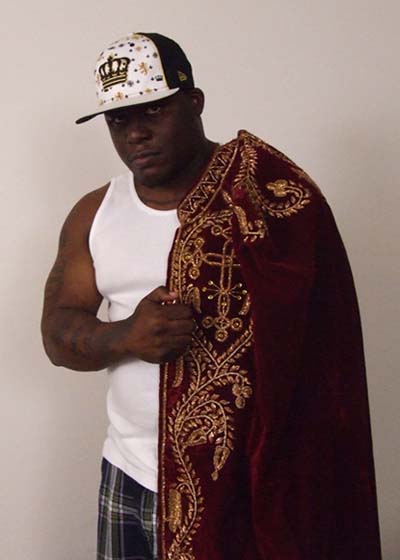 Brooklyn wins again.
After their legendary movement avalanched hip-hop's landscape, the Wu-Tang Clan assisted a lion's share of rappers who have gained notoriety on their own merit.  Killah Priest, hailing from Bed-Stuy Brooklyn, is one of these alumni.  Priest (as he prefers being called now) made his memorable debut in 1994 on "6 Feet Deep", the first LP by The Gravediggaz (a group spearheaded by Wu-Tang Clan leader The RZA). In 1995, he appeared on two classic Wu-Tang solo albums: "Liquid Swords" by The GZA and "Return To The 36 Chambers" by the late, great Ol' Dirty Bastard.  In 1998, Priest released his own innovative debut LP, "Heavy Mental" on Geffen Records.  Laced with spiritual lyrics, complex metaphors and Afro centric subject matter, the aptly-titled "Heavy Mental" earned Priest a die-hard following worldwide.  Priest was also a member of Sunz Of Man (along with Prodigal Sunn, Hell Razah and 60-Second Assassin), a Wu-affiliated group who dropped gritty joints like the haunting "Five Arch Angels" (my personal fave).  Over the years, Priest went on to perform and record with George Clinton, Big Daddy Kane, Wyclef Jean, KRS-One, Earth Wind & Fire and many other famed artists.  Priest also teamed up with fellow emcees Canibus, Ras Kass and Kurupt to form a lyrically lethal super-group called The Four Horsemen, with a highly-anticipated album pending.     After releasing four acclaimed solo albums, Priest will be releasing a new LP, "The Offering", on August 21st.  Distributed by Good Hands Records, "The Offering" features cameo appearances by Nas, Immortal Technique and the other three Horsemen.  True-school rap fans that enjoy sharp lyrics, thought-provoking verses and incredible beats are guaranteed get their money's worth with "The Offering".  Killah Priest spoke to me at length about his latest jump-off, amongst other things.
Dirty Angel: So what's good with the new album?
Killah Priest: "The Offering" will definitely be out August 21st of '07, the God year.  So this is like the ten-year anniversary for me.  It just panned out that way. When I first dropped it was '97, so now it's '07.
Angel: That's what's up.  What's this new album going to add to the Killah Priest catalog?
Priest: Um… just elevation, man.  Evolution and the evolving of my maturity.  I think it's like one of my greatest albums, I've got to say that.  (I put) a lot of work into it.
Angel: What are you hoping to accomplish with "The Offering"?
Priest: With "The Offering" (my goal) is to revive hip-hop and make real good music (for) cats I know a lot of people forgot about.
Angel: Your rhymes are real complex and they have a lot of thought in them.  Did you read a lot of books before you started rhyming?
Priest: Definitely.  I would say yes, man, I was into a lot of books.  A lot of Wisdom of Solomon, mixed with a lot of comic books here and there (laughs).  There was a lot of deep stuff.  Yeah, I read a lot.
Angel: I know you're into journalism as well.  How did that come about? Was that always a passion of yours? I know you do a blog on (another web magazine).
Priest: Well… really I was always intrigued by just paper and ink itself.  I wouldn't say that was my first love, but when I did sit down I always knew inside that I wanted to say something.  You know… there was a voice inside but it was quiet back then. And as soon as I pushed the pen, it just started to speak.
Angel: When did you realize that being an emcee was your calling? I know that a lot of people rhyme and enjoy doing it, but when did you realize that your calling in life was to be a messenger with the words?
Priest: Wu-Tang (laughs).  Wu-Tang, man… dealing with the Clan.  It was like… I didn't even really want to do this thing.  I just wanted to be a fan of the rest of the Clan, you know? It was RZA, it was GZA that persuaded me to keep writing.  Like, you can ask RZA, I told him one time… after I did "Heavy Mental"… I told him, "I'mma just do one joint and that's gonna be it".  He's like, "Yo, you're just going to stop? You should keep it going (for) the fans."  But it's like, I just wanted to be listening to hip-hop because I'm also a fan of it.  And it came with battling, it came with just being there.  It came with my brothers, man.  They was just like, "Yo, Priest, you nice.  You got something there".  All I was just doing was writing down my feelings.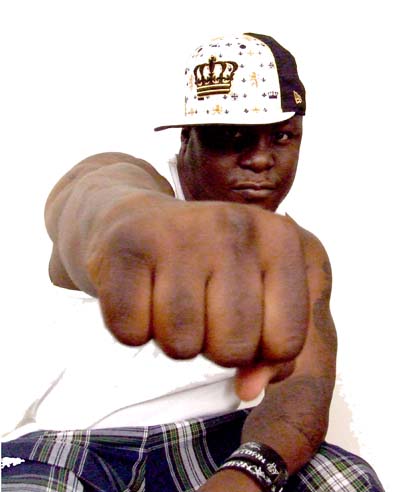 Angel: "Heavy Mental", the title track for that album, that's one of my favorite joints of yours.  I could just sit there and listen to that over and over again and always hear something new every time.  What was your thought process when you put that together, man? What inspired you because that was a great piece.
Priest: Thanks.  I don't know to be honest with you.  It was just something inside me wanting to come out, man.  I don't know; it's just something that was there.  I had a couple of versions, but I lost one and that's how it came out.  It was one of those moments I guess… in time.
Angel: What's good with The Four Horsemen? I heard so many things about an album dropping and such.  What's the deal with the project? Is that still poppin' off or what?
Priest:  Yeah, that's gonna pop off.  They're actually… all of them are on my new album.  So that's going to be something fun to look (forward to).  That was something fun to do again, so I got all of them on the album and we're just spittin' flames, man.  So yeah, we're gonna work it out.  I spoke to Kurupt, he's with it.  Ras is with it and Canibus is with it.  So I guess we'll be doing that Horsemen joint.
Angel: How did the four of ya'all form that little commission right there? That bond?
Priest: Just from an idea, man.  That was the cradle.  One person sparked the other… I believe it was Canibus and Kurupt.  They came got me, Ras… and you know, we was tight.  That was it.
Angel: There's been a lot of discussion now about three words being banned in hip-hop: "nigga", "bitch" and "hoe".  A lot of people been protesting to get those words eliminated.  Do you have any thoughts on that?
Priest: I think everybody is concentrating on such a small, minute thing when the world is a big… I mean, there's a lot of things happening in this world that's way more (important) to focus on than that.  But, I'll say this… if we don't use it, how many of us would still be rhyming?
Angel: Indeed.  Speaking of your Wu-Tang brethren, I interviewed Method Man and I saw what Def Jam did with his latest joint.  I also saw what they did with Ghostface's latest joint.  That's two of your brethren, man.  How do you feel about how Def Jam treated their latest releases?
Priest: I thought… you know (labels are) corporate, man.  They eat their sales.  They become intoxicated; they drink and drink and drink and finally they become intoxicated with their own (sales) and they begin to eat themselves and tear themselves to pieces.  That's what the corporate industry do.  Yeah, when you're thrown into that world and your appetite is always used to big (sales), you know that's a machine right there.  So I feel that I want to rage against the machine, you know? David and Goliath.  I'd rather work outside the box.  I think that Meth and Ghost can get more things accomplished outside the box, but it takes some serious, serious, serious revolt of coming out of that zone.  I always felt like an outcast.  Even when I was on a major, I felt like an outcast, you know? Because they used to sit down and have marketing meetings like, "Yo, Priest? What are we going to do with you? How are we going to market you?"
Angel: They used to ask you that? How to market you?
Priest: Yeah (laughs).  "What are we going to do with you?" You know, after they listen to it.  I said, "Man, just take me to rock or whatever.  I don't care.  Or pop (laughs) …'cause it seems like ya'all lost and I know this is hip-hop."
Angel: As far as hip-hop music in its current incarnation, what would you change and what would you keep the same in this game? Not just the industry but the music itself?
Priest: The content, the skills. The content, the skills; I would change that much inside the game and bring real emceeing.  It's like… what we do is rap.  Everybody's running around (saying) "hip-hop, hip-hop, hip-hop".  Yeah, but we are rappers, emcees first.  They named it rappers.  It's like a break-dancer break-dancing, and then somebody coming in there two-stepping and getting all the rewards on the break-dancing tip (laughs).  But it's called break-dancing.  So it's like, we're emcees first.  Everybody, they get scared to try new things.  Like on my new album, you're going to see a different side of Priest.  I mean, it's the same me, but you're going to see me doing things that a lot of emcees can't do.  A lot of emcees don't make songs like "Déjà Vu" and "Heavy Mental" and stuff like that; do something to educate our minds and open us up.  That's what I'm talking about, that's what I would change.  I would change the rappers' mind state.
Angel: From a business perspective has the internet helped or hindered your career? Has it done anything to your career at all?
Priest: Hell yeah, that s**t helped me.  I mean they talking about downloading and all that; all that s**t is good because I feel I'm part of the underworld anyway, man.  It's like… with me it's all great.  It's all great because I'm not going to shed no devilishment on there; I'm going to shed something that people can get uplifted to… it's just the aura.  So download me, and I'm sayin'… don't download the album.  Get that, pay for that (laughs).  You know what I mean? I've been doing a lot of shows lately and I've been looking at it because… Like I said, I haven't been out; this is my first solo project in a while.  I've been working on building black markets…The Maccabeez to (Hell) Razah… in the studio dealing with everybody and everybody's going out there dealing with their s**t.  I just held back and chilled.  But everything comes in good time, you know?
Angel: I interviewed a couple of brothers from Wu and I never got to ask anybody this question.  O.D.B. was one of my favorite rappers of all time, straight up and down.  What did the world lose when Ol' Dirty passed and what did you lose personally, if you don't mind?
Priest: Um… a good friend, a brother.  The world lost somebody; the craziest cat in the world, man.  A great emcee and just an entertainer, man.  He was more than an emcee.  I think he sparked a lot of the south cats, you know? He's just crazy as Lil' Jon and all of them.  I think Dirty has influenced a lot of them cats.  He got Pharrell singing more, you know… Pharrell did his whole album.  And Dirty was singing on there with Pharrell, so…
Angel: And yourself personally, that's family.
Priest: Yeah, that's definitely family, man.  Losing Dirt was a big thing to me, man.  I lost a lot of people this year… lost a lot of people.  Yeah, my sister had passed away… and my grandmom.  I got a song about her on my album.  It's real tight.  I even got my son on this album.  It's going to be a surprise for a lot of people.
Angel: I'm sorry for your losses, man.
Priest: You know, with losses there's gain.  I'm not superstitious or religious or anything, but um… when I first dropped "Heavy Mental", I lost my nephew so it's always something like that.  You know, sometimes the s**t is just crazy.
Angel: Kind of bittersweet.
Priest: Yeah.
Angel: You've been around and I always like to ask people (who travel) this.  Is there a difference between people respect and react to hip-hop music in other countries as opposed to here in the United States?
Priest: Hell yeah.  Yup.  They love it.  They love it more because it's not there all the time.  But they're more real with themselves, I think.  I think they want to see some artists.  You know? We're artists.  Like, I'm saying… Michelangelo, Leonardo Da Vinci, even though… you know… (despite) their sexual behavior (laughs), you know what I mean? If they got up there and just threw anything together, and they're called artists, I don't think there'd be a Sistine Chapel, or a (statue of) David.
For more information on Killah Priest and "The Offering", visit www.myspace.com/killahpriest.
For more stories and work by Dirty Angel visit www.supremearsenal.com and www.myspace.com/blackpacino.
(Special shout-out to my homegirl, the lovely Lady Bilquis, for hooking me up with this interview.  Good looking out, sunshine.)