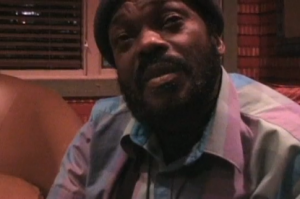 Aston "FamilyMan" Barrett, the bassist for the legendary Wailers is responsible for the basslines and other creative elements on many of Bob Marley and the Wailers' classic songs. We discuss his thoughts about why Bob Marley and The Wailers' music continues to resonate with fans decades after its creation. He also discusses his thoughts on current state of music, and how he met and started working with Bob Marley. Yvad, the Wailers' Band's new vocalist shares his views on the power of Bob Marley and the Wailers' music.
Whether you're a musician or an artist, if you aspire to have a long career, you need to find ways to connect and reconnect with your audience. Bob Marley and the Wailers' music successfully does with new generations- that's powerful.
Barrett explains that original reggae music was made from the "heartbeat" of the people, he adds that much music today is made with "the wrong drum beat." He continues by stating that these artists aren't even "conscious" of this. He's obviously referring to "meaning" and not percussion. Barrett drops some gems that should be meaningful for anyone who creates. -Intro and interview by Israel Vasquetelle
If you like this story, visit Insomniac Magazine's interview with Julian Lennon, John Lennon's son. He speaks with Insomniac Magazine about the music industry and his new music distribution company.