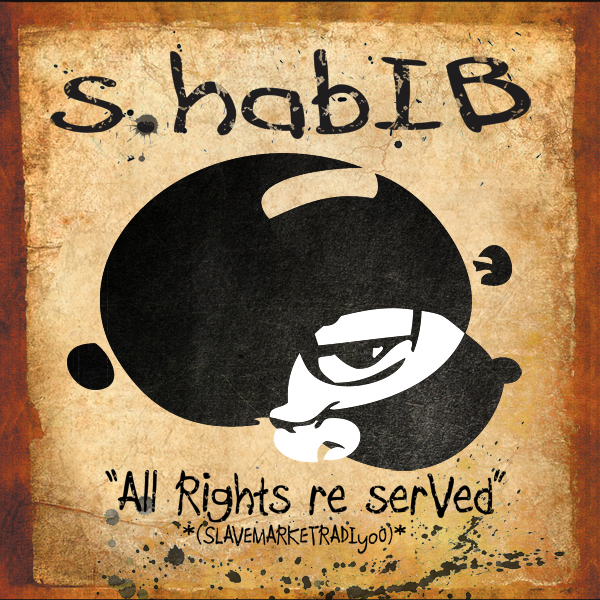 Bartleby Records in conjunction with New Orleans-based Guerilla Publishing Company and Slavemarket RadiYo present S. habIB. This talented emcee brings the stylized street linguistics in the form of poetic yet gritty prose on "All Rights Re served." Production duties are handled wonderfully by Starklove and Prospek, as well, S. habIB also dishes up the goods.
The album immerses the listener in quality Hip Hop. Guest emcee and GPC member Elespee adds value on the dusted beat laden "Being…for the time." Suave drops in on the funky organ clad "Chance to Get Above," which features a soulfully sung hook that's sure the please those in the mood for something melodic in their Hip Hop.
"The Down and Dirtee" can be credited as having one of the dopest opening lines heard in a while: "It feels like home in the city but I'm lost in time." As well, the music consists of intricate and smooth sounds with a hot sample built into the hook. There's no lack of creativity or diverse sounds on this release. "End on Wax" featuring Elespee has a funk laced bassline, theatrical soundbites, and swift scratching.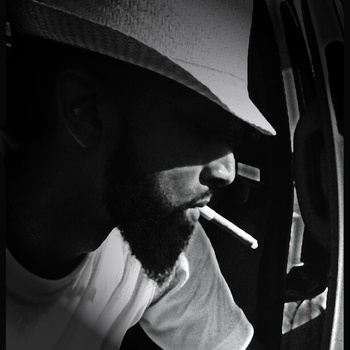 "Ex Girl to Ex Girl (She's Back)" tackles the addictive nature of love and the heartbreak and angst that follows separation. This meaning is conveyed with the harsh description: "This love is a drug, becoming crack" and the chorus repeats, "I thought I left her alone, but she's back."
"Incurable Heart Condition" knows the essence of underground Hip Hop. It's slowed boom bap, laced with eerie ambiance, intriguingly dark audio sound-bites and smooth sax and string loops. In an odd way it has a classic Dr. Octagon type vibe. "Love-Less" lyrically provides another opportunity for S. habIB to impress with his verbal prowess. Lines like "the same scenerio plays like 45's in the basement" are delivered with a poetic flair meshed seamlessly with the curious harmonizing vocal samples that seep through the beat.
Straight boom bap is on full blast on "Much Too Earlie." Yet another song that provides an interesting soundscape enriched with female vocal samples that commands a rewind. "Skyline" is a rough and raw concoction of tight rhymes and booming beats accompanied by jazzy horns and an overall lively bounce.
S. habIB's 14 track project truly consists of quality production and skillfully delivered rhymes. His lyrical dexterity paired with interesting beats, creatively layered samples, and great stark sounds makes for a more than worthy entry into an amazingly crowded space. "All Rights Re served" is something that will satisfy anyone seeking a healthy dose of potent Hip Hop.
Here's the video for "Incurable Heart Condition" from the feature-length album "All Rights Reserved" available for sale now.