The 2012 Zora Neale Hurston Festival hosted the Be Up Hip Hop panel during this year's 23rd installment of the cultural event in historic Eatonville. The panelists discussed the positive roots of Hip Hop and explored how to utilize this force as a tool for impactful social change. The festival celebrates the arts and the legacy of the 20th Century acclaimed author for which the event is named. This program of activities celebrated Hip Hop's initial purpose as a form of upliftment and recognition conceived by inner city youths decades ago. In the spirit of the culture's elements, the event provided a platform for Hip Hop lyricists, DJs, and break dancers to showcase their talents after the discussion. As well, some of the presenting talent also opened for festival headliners R&B music industry superstars Mario and Keith Sweat.
(Below: MyVerse performs a spoken word piece, as panelists, including Israel, Jarred, Carlton of M.U.G.A.B.E.E., Def Poetry Jam poet Sunni Patterson, and others look on.)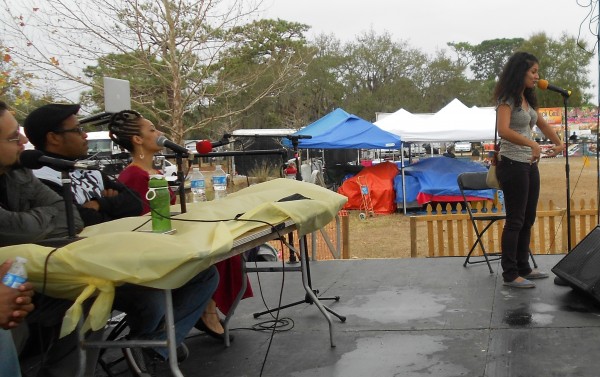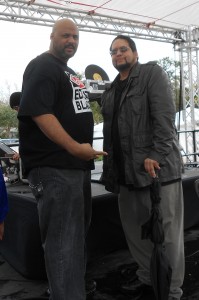 J-Mob (pictured left) showcased his beat productions while artists in the audience freestyled over his boom bap creations.
(Photos courtesy of D. Noone.)