Game Warp 2012 redelivers the goods with classic entertainment brands and a pinball blast from another time in electronic gaming that still engages in an era of iPad apps and HD gaming systems. Beyond the baby boomers, the Game Warp II thrilled plenty of gen-Xers and millennials at this year's event.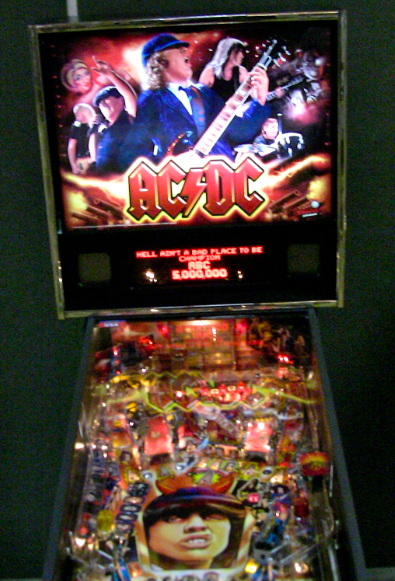 One of the most exciting additions was AC/DC's 2012 foray into the classic tactile gaming experience with their own new machine.
Game Warp I: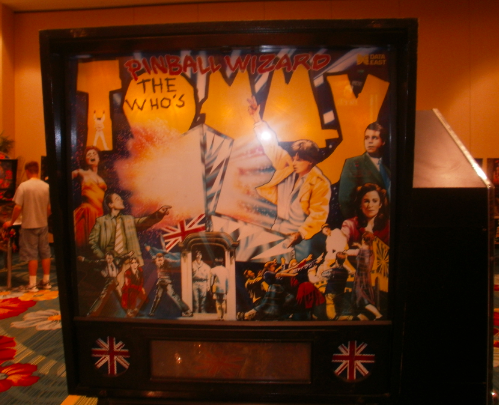 After visiting Game Warp, a convention focusing on retro gaming with a particular interest in pinball machines, it was interesting to see the reach that entertainment brands licensed for some of these games have had. Names like Elvira (yes, she's still syndicated nationally), Doctor Who, and The Who's rock opera "Tommy" have had staying power. However many others also continue to resonate, if for no other reason than nostalgia. At the event, game enthusiasts were lined-up, clamoring to play a round of The Creature from the Black Lagoon pinball. Today, reliving fond memories of yesteryear may be what drives people to this type of convention; however, a visit to just about any casino today will also reveal tons of retro entertainment properties, from Popeye to Kiss, donning the facades of slot machines. The power of retro brands and the value of that intellectual property was recently brought to light in a lawsuit brought against CBS by actors of the classic TV show Happy Days for allegedly not fully compensating them for the use of their likeness on such games and products.  
How does this relate to you if you're a writer, musician, or artist? The challenge for content creators is creating characters, music, art, and ultimately brands that resonate with audiences. That connection can bring with it the ringing reward of branching into industries never thought possible.
(images taken at the Game Warp event.)