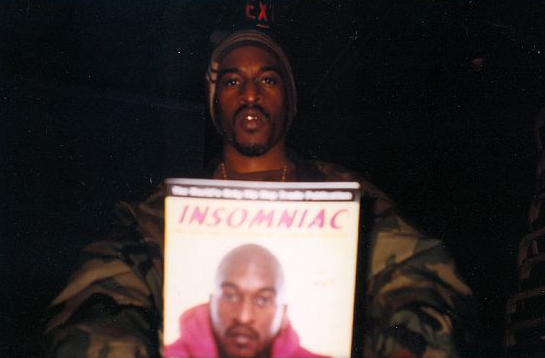 (Rakim pictured holding the issue of the magazine he graces.)
Insomniac's founders have been involved with the industry and culture of Hip Hop since the '80s.
Since its initial inception in 1995 as Insomniac "The World's Only Hip Hop Industry Publication"™, this multimedia outlet has focused on the Hip Hop industry with a goal of helping to promote, inspire, and educate aspiring artists, filmmakers, producers, media entrepreneurs and others seeking to succeed within this landscape.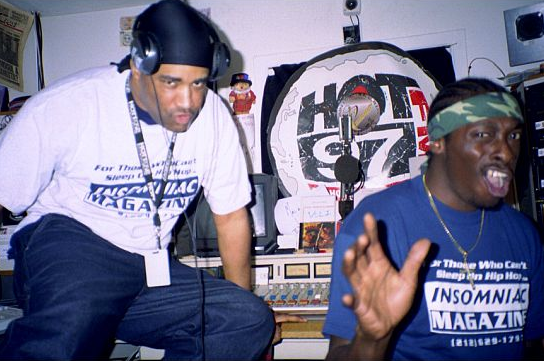 (Marley Marl and Pete Rock rocking Insomniac Magazine shirts at Hot 97.)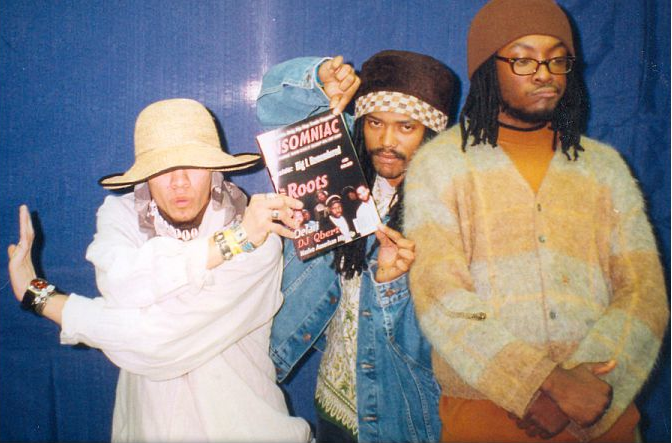 (Black Eyed Peas posing with an issue of Insomniac Magazine.)
Insomniac's goal is to continue to set, as well as key-in on the trends in progressive entertainment and technology, and to do it "for those who can't sleep…" ™