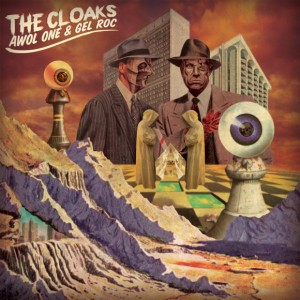 THE CLOAKS (AWOL ONE & GEL ROC) Abolano Records
Let me start of by stating that this is a really dope LP!!! I've been a huge fan of Gel Roc and AWOL ONE since the late 90's because of what they've brought to the table artistically for many years. Coincidentally I was introduced to both artists on the track "Life Iz" off of the EX2/E Times Two/ Endangered Elements impressive rookie release "Sounds of the 562" which was released in 2000. From there I went backlogging into each artists discography finding gems and getting a broader/clearer idea what these artists were about. What I found out through extensive research is that Gel Roc (aka Gel One) and AWOL ONE are true Hip Hop legends being involved in all aspects of the culture. Both participated in most if not all of the elements/pillars of Hip Hop.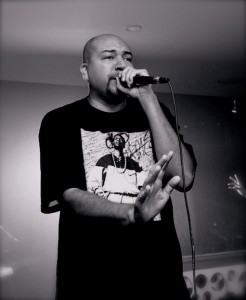 GEL ROC
The LP starts with the prodding and laid-back song "Now Here After" where AWOL and Gel prove why they lyrically compliment each other and why they've worked together for so many years. The next track is the extreme up-beat head nodding "Insult 2 Injury". The off key singing and rhyme style by AWOL add intrigue to an already ILL song. Gel has always been dope lyrically but what's noticed on this track and subsequent tracks is his maturity as an artist. Both artists have done what most artists can't which is get better with age. This is evident in the track "Flight" where supreme lyrics are thrown like poisonous darts. Gonjasufi (A name I haven't heard from in a minute) delivers an impeccable performance!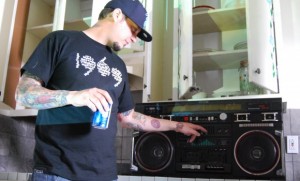 AWOL ONE
"Rule by Secrecy" (featuring Existereo of The Shape Shifters super group) is another banger and there's an equally ILL video on YouTube (https://www.youtube.com/watch?v=95yCIn52u6Y). Other bangers are the extremely progressive/industrial sounding "Invisibility" which is also accompanied by a video (https://www.youtube.com/watch?v=QjiQ8jhq384) , "Optical Conclusions featuring Abstract Rude (https://www.youtube.com/watch?v=y6fLZBpQ-FE) and one of my favorite joints, "Grayskul with Black Cloaks" mainly because Grayskul are in constant rotation for me.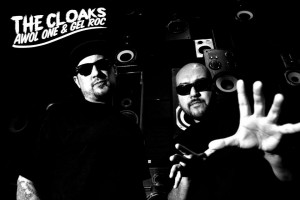 THE CLOAKS (AWOL ONE & GEL ROC)
I consider The Cloaks LP as a progressive/alternative album for the meshing of different sounds and lyrical styles. Although most of the vibe is dark, I still find it refreshing and the subject matter varies which will help keep the listener(s) attention throughout. The cameos are a who's who of West Coast greats and production-wise EVERY beat made by Awkward are fantastic while the cuts were performed by D-Styles (Invisibl Skratch Piklz) & Sir Beans. This is without a doubt a must buy!!! Head to these sites to get some Cloaks in your life…lord knows you need it!!!! http://music.abolanorecords.com/album/the-cloaks or https://itunes.apple.com/us/album/the-cloaks/id848389886.
***Shoutout to Albane for the extremely ILL artwork!!!***