Insomniac Magazine Hip Hop exclusive: Talking with Daniel Son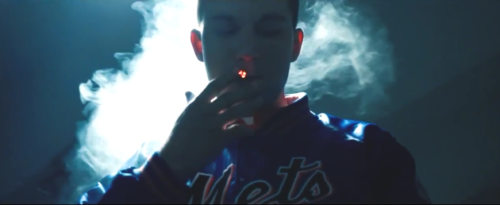 The Toronto, Canada area has been a constant source of impactful Hip Hop practitioners for well over twenty years. Emcees such as Maestro Fresh-Wes, Saukrates, Choclair, Kardinal Offishall, Frankenstein, The Rascalz and others have etched an impressive legacy of quality Hip Hop music coming from the T Dot vicinity. With this much homegrown boom bap talent, it's no wonder Daniel Son has been honing his craft since the age of eleven. The prolific lyricist has maintained constant visibility on Insomniac Magazine due his quality Hip Hop releases. Daniel Son along with his collaborators, including the impressive Saipher Soze and amazing producers from the Crate Divizion crew (Giallo Point, PhybaOptikz, and Vic Grimes) keep a steady stream of superb music on a steady flow.
In this exclusive interview with Daniel Son, we delve into and discuss his inspirations, as well his global approach to music production and marketing in the incredibly competitive Hip Hop industry. The humble emcee is quick to share credit for his success with those who've influenced him and collaborators, many of whom are spread through out multiple countries.

Interview conducted by Israel Vasquetelle.
Check out Daniel Son's newly released "Moonshine Mix" available on Band Camp now.
More videos to watch: