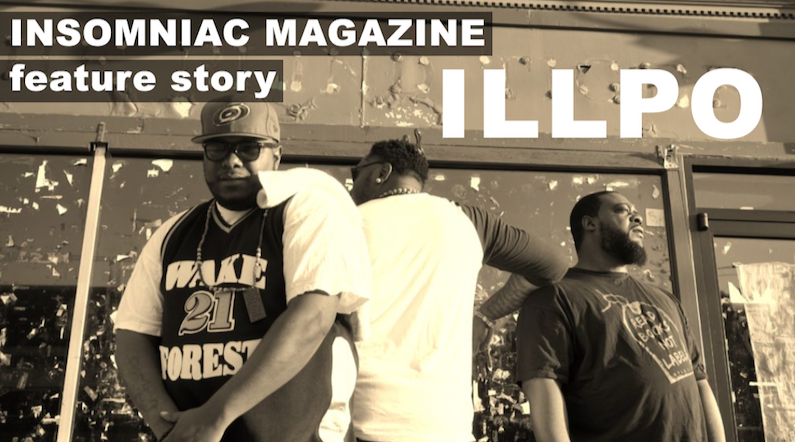 North Carolina super group, ILLPO (Mundae Boones & J Bond), has become a major force to be reckoned with by dropping powerful gems like "young boi," "Ali," and most recently "Armed" (with Medicmuzik). Please tell the readers what inspired you to form the group and how many years you've been in the game.
We been in the game 10 plus. We all linked up in college back at NC A&T. It was us and three more of our homies. We were all individually nice, but I think we were in the era of the squads. You were with a team whether it was Wu-Tang, Def Squad, Flip Mode, Terror Squad, Native Tongue, Boot Camp, etc. So we just clicked up…called ourselves ILL POSITION…and that was it. Once the team was broken down to two, we cut the name to ILLPO. Also, we grew up in the era where if you couldn't rap, you didn't (laughs).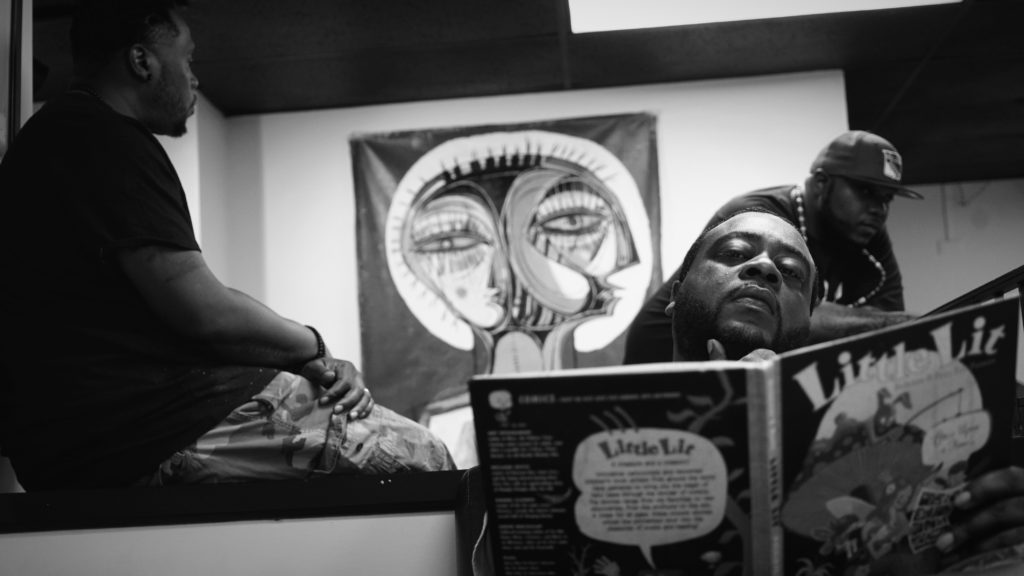 Briefly walk us through the writing and recording process involved in creating your material.
The creative process is simple – Get beat, kill beat, record song. We have been collectively doing our music for so long at this point it's organic. When it feels right, it feels right.

With the exception of a few acts such as Little Brother and J. Cole, North Carolina isn't a region widely known for emerging Hip Hop talent. What plans do you have, marketing and music related, to strengthen and firmly establish NC's presence in the industry?
Allow us to retort (laughs). NC GOT IT!…the world is slowly but surely recognizing. Rapsody (Jamla, Roc Nation), King Mez (Dr.Dre), D.R.U.G.S.Beats (Dr. Dre), 9th Wonder, Phonte, Rapper Big Pooh, Cole…I could really go on and on. On one of our tracks on our joint, Boones said, "Most of my favorite artists is the artists I know,"…Daily Planet and OCfromNC (W.A.T.S!!!!!)
Our plans are to continue giving grass roots, grown man hip hop, lyricism, BARZ, and banging beats! What you tend to realize is that music will overshadow any preconceived notions about region, age, ethnicity, gender, whatever! The presence exists with the support of the gatekeepers like blogs, satellite radio, the internets (laughs)…radio, promoters, festivals…we plan to be around for a long time!
What makes your group different or unique in relation to other Hip Hop acts on the scene?
We come from a different place. We grown, rappers with mortgages off life and Hip Hop. People gravitate to us because of the content, then when they hear and see that the shit is dope they stick around for awhile. If we can get your attention for 6-8 minutes then we got you.
You've worked with a number of impressive producers who push the boundaries of Hip Hop music to the next level. Some of those sonic architects include D.R.U.G.S.Beats and Medicmuzik. When did your collaborations with them begin and what other ILLPO projects laced by these particular producers can we expect in the future?
Medic is the homie. He fam. An artist too just like us and we have rocked with each other for years. Like-minded people hang around the same music and that's how dope sh*t pop off. DRUGS is the producer…family. This will be our second project with the homie D.R.U.G.S. We dropped our first a couple of years ago called "Dopamine." You can get that on our Bandcamp page – ILLPO1.BANDCAMP.COM. D.R.U.G.S is a monster and provides the perfect soundtrack to our voice. We intend to turn the tides with the next project fa sho! By the way, it's called "Worst Case Scenario!" We will make sure you guys will be some of the first to get a whiff of that thang!(laughs) We want to make sure we show some love to all that have provided scores on our Hip Hop journey…Ovadose, JJ da Genius, C Boogs, G ROBES, ShowdownBeatz, B Squared (WATS!!!!!)…sheesh. Been blessed to have rocked with so many dope individuals. 'Almost surreal at times.
What is an ILLPO performance like? Describe your onstage energy and interaction with the fans.
Our show is powerful Hip Hop…energetic conversation rather. We go in and perform to and for the crowd. Come see a show and I guarantee you would come to the next one.
What opinions do you have on today's music climate in comparison to Hip Hop's Golden Era?
You would think the climate is great but it all depends on your perspective. It's people who hate Rap/Hip Hop now because they are only listening to mainstream outlets. There's satellite radio, internet radio…Great blogs and sites like you guys who provide an awesome source and outlet to hear fresh, fulfilling dopeness. The game has changed. Golden Era was more talent, minimal biz. This era is more biz, minimal talent. Get that money tho'!!!(laughs)
Are there any modern lyricists who stand out to you? Would you like to collaborate with any of them?
Rapsody, Mez, Cole, OCfromNC, Daily Planet, who are all NC…Then I got to throw in WESTSIDE GUNN & CONWAY…FUX WITH THEM! And we would like to collabo with all of them!!!
What is it about their style or delivery that impresses you?
Originality, uniqueness, beats of their own drum. All of these artists are clearly in their own lanes like us and we acknowledge great stuff when we hear it.
What achievements do you hope to reach within the next 5 years?
Be able to maintain and power up our living 100% off of this music. People have different perceptions of what is being successful. When you can live and provide for your family doing the things you love, you are successful!
Any final thoughts? Shoutouts?
Shouts to W.A.T.S., our Upsouth Musik Family, Livewire The Launchpad, B Staples, all the DJs, ENA POP, all our conglomerates on this NC scene and journey, the blogs, the radio stations, the videographers, VA, Warfield, and the whole NC!!!
– Interview by Kevin Keith