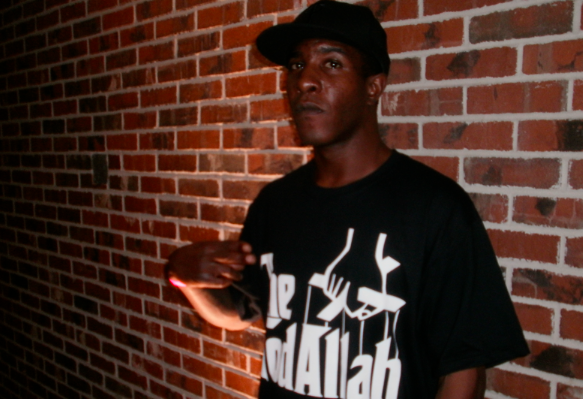 As one half of the voice of Jedi Mind Tricks, Jus Allah lives, eats, and breaths in the world of indie Hip Hop. His group has enjoyed a significant cult following globally since the release of the their underground hit album, "Violent by Design," over a decade ago. Since, the group has sold hundreds of thousands of units to their audience. In this exclusive interview with Insomniac Magazine, Jus talks about thriving in an era where record labels aren't nearly as necessary as they were when the band first emerged in the late '90s. He also discusses his influences, connecting with fans, and promotions. As well, he shares some secrets about success in the music industry. Interview and story by Israel Vasquetelle.
Watch our talk here:
For anyone starting to make their way in the music industry today, here are some valuable takeaways from the interview:
Promotions:
Labels can still provide value for artists, however, the Internet clearly makes it possible to reach many people and build a fanbase. Regarding connecting with fans, Jus states that being humble and open to communicate is key.
Illegal downloads, streaming sites, and sales:
For everyone that downloads the music, there may be at least ten people who they shared it with. In other words, the revenue from sales may be less than it once was, but the audience may be greater. So, touring and the sale of merchandise, specifically in the live environment, is really the salvation for independent artists. He states, "It's another avenue for people to hear the music. If they download it for free, but they come and show their support at the shows, buy tickets…and buy merch, it levels it out."
Regarding physical goods:
The band still sells CDs and vinyl and he explains that for some "…having a physical copy will never go out of style." "There are people who, even after downloading, will still buy the physical CD."
Reality of radio for indie artists:
Although he states that commercial radio doesn't play their music, Jus believes that satellite radio and college radio are still very important. He states, "A lot of people don't know what to listen to. If you're into independent music, it gives you an idea of what's going on in the scene."
On traditional stores:
"It costs a lot to get your CD into stores…for us it's always been a positive thing."
Guest artists on your release:
"The real talent lies within. You're going to get exposed whether you're good or not."
Staying relevant:
Passion is immensely important. He explains that even within the group, they are competitive. When recording, they do their best to out do each other's efforts.

Jedi Mind Tricks' new album "Violence Begets Violence" now on iTunes.
(Special thanks to Varras Tower.)