If you were in New York City and truly into Hip Hop during the genre's 90′s explosion, unless you were sleeping, you'd tuned into 105.9 FM for The Kevin Keith and the Dirty Dozen radio show. On Saturday nights, WNWK studios were jammed with what would soon be some of Hip Hop's biggest stars. The station's immense history in Hip Hop goes back to the '80s, when the call letters were WHBI. Shows hosted by Mr. Magic, The World Famous Supreme Team, Afrika Islam and The Awesome Two played a role and helped set the stage for New York's rap talent dominance for the next two decades. Despite the call letter switch, programs like those of The Awesome Two, Hank Love and DNA maintained a steady flow of groundbreaking music, while KISS , WBLS and eventually Hot 97  were embraced by the masses.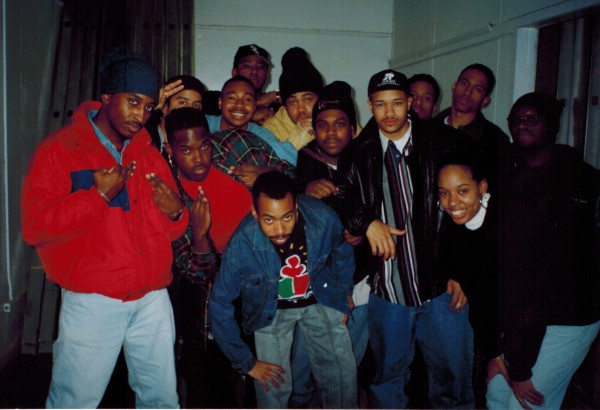 (Kevin Keith and The Dirty Dozen members and friends at WNWK in Manhattan during the early '90s. Pictured center is Kevin Keith, leaning over him in plaid is show mainstay and the Platinum selling forefather of Latin rap and reggeton- Magic Juan. To the far right is co-host DJ Mecca.)
Artists ranging from Notorious B.I.G., Jay Z, A Tribe Called Quest, De La Soul to a barrage of others brought their music and talents to the airwaves via WNWK. Throughout the '90s, The Kevin Keith and The Dirty Dozen radio show was known as a premier place to hear Hip Hop music, in many instances, before the label actually made the record. At times, the program would receive calls from irate label personnel asking where they'd get the pre-released music, and in some instances asking that they cease playing it. Emerging talent could regularly be heard discussing their new releases and fresh careers.
For those seeking to relive a slice of New York's underground golden era, you don't have to be in the city, you can check out the program's reunion on The Equilibrium Radio Show hosted by Kwame Vear (another 20 year NYC radio vet) on Monday, May 20th on 90.3 WHCR (Harlem Radio) at 10:00pm to 12:00am as it streams online via the station's website. Or, if you're in New York, tune in to 90.3 FM on that night.
Updated 5/20- Image from the Dirty Dozen reunion: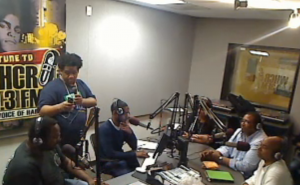 { 1 comment }