I understand that you are you using your new film "War Gods" as a way to promote your music. Can you discuss this?

Mikal: We're always promoting Knotz's music in anyway we can. Our new music video called "Watch Ya Step" off of our "Formula" album coming out and is based off the short film "War Gods."
It's cross promotional because people will see the video and want to see the film, and if you see the film and like it, you'll want to see and hear more from Knotz. Plus, we always like to be different and try new things that other artists aren't doing. Every rapper has a hood-type flick, we want something more. We want to showcase our talents in filming, editing, directing, acting and art in general.
We're an unusual team because we do everything in house, pretty much just like when we started out way back. For example, we're launching a web site very soon called Station VM. It'll stream indie and main stream videos, movies and much more on several different channels on the site. The site will be different from an MTV or BET because it will have a variety of music, you may not even catch the same video more than two or three times a day.
In regards to the film, the goal is to entertain people who are looking for something new from Knotz, as well as to gain new fans while creating a buzz for our brand and music. We also want to inspire others to try new things. Dread Child and his extraordinary team also write storyboards, edit, film and direct videosa. We feel the industry can use a fresh face, new views and ideas on the scene. Videos need a twist, but the videos now are all predictable. We intend to take a few of our short films to festivals and upload them online on a variety of different sites, including our own soon to come Station Vm. War Gods is approximately 30 minutes long but there will definitely be a follow up.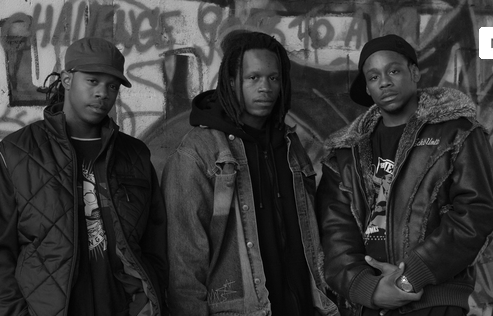 What's it about?
Dread Child: It's a story about a warlord who is hunting three wild fugitives who happen to have something he wants to possess. The only thing is…the fugitives are very intelligent, highly skilled in violence and mayhem, and are as ruthless as the warlord. So what you have is an action-packed cat and mouse chase in a jungle.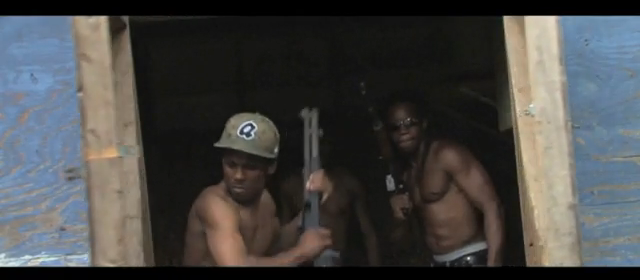 (image from War Gods)
How long did it take to shoot? [click to continue…]
{ 1 comment }