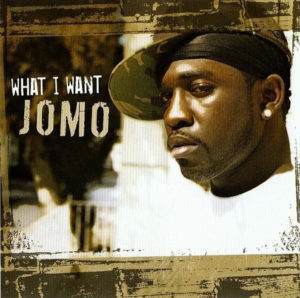 Atlantic City lyricist, JOMO, bridges the gap between the Old School & the younger generation on an exciting EP titled "What I Want." The 8 track project boasts impressive production & lyrics that deviate from the over glorification of material wealth so prevalent in the current music scene.The end result is a sonic document that's both refreshing & startlingly original. JOMO kicks things off with the title track that (at first listen) appears to revolve around the amount of possessions he can amass. However, as the song progresses, the NJ spitter slips in a revelation about his religious beliefs that comes across as a bold statement in a genre where hardcore musings overshadow spirituality.
"Jersey Strong" provides dense audio terrain for the lyricist to shout out where he's from. It's an inventive track built around a tribal drum pattern & muddy vocal sample that loops continuously while JOMO propels the action further with raw rhymes. On paper, a patchwork of sounds this jarring shouldn't translate to a good song…but remarkably it does. If this cleverly constructed cut was released in the 80's, it would've sent former Public Enemy producer, Hank Shocklee, into a jealous fit of rage! "Cocky" follows next…and serves as a major highlight on the project. The infectious dance beat, synthesized grooves, Middle-Eastern vocal sample & in the pocket bars demand immediate replay action! "LaLa" then elevates the proceedings even higher with a funky joint about…well…JOINTS!
"Clap" showcases JOMO's versatile flow over a smooth instrumental. The understated production meshes perfectly with the emcee's laid back delivery! Listeners are then treated to the sensual soundscape of the WhiteKeys featured "Wanna Be My Freak" that finds JOMO sharing tales of his sexual prowess. The slinky, titillating composition heats up the erotic excitement before we return to the streets with "I'm SO Ole' School." On this particular cut, JAMO employs flows reminiscent of 50 Cent & Tupac without sacrificing his own unique identity. Instead of biting, it translates to an intentional nod of respect to revered legends in the game. "25 To Life" rounds out the collection with a plea for the youth to put down the guns. The only heat they should be packing is JOMO's brand new EP!
– Kevin Keith