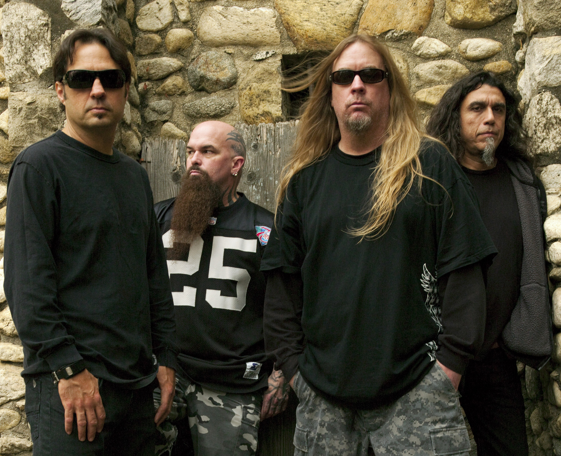 (L-R: Dave Lombardo, Kerry King, Jeff Hanneman, Tom Araya) Photo Credit: Mark Seliger
For many, the gauge for success in the music industry is set by unit sales. However, those in the know understand that longevity is the true measure. There are few American groups in the heavy metal genre that have sustained longer success than Slayer. They are regarded by fans as members of the "Big Four" of thrash metal bands which also includes Metallica, Anthrax, and Megadeath. Although the band has never reached Platinum sales status, they have enjoyed 30 years of success including embarking on countless tours, receiving multiple nominations and two Grammy Awards, having their music licensed for film and video games including Metallica's Guitar Hero, and have also consistently sold music with six of their ten albums reaching Gold sales.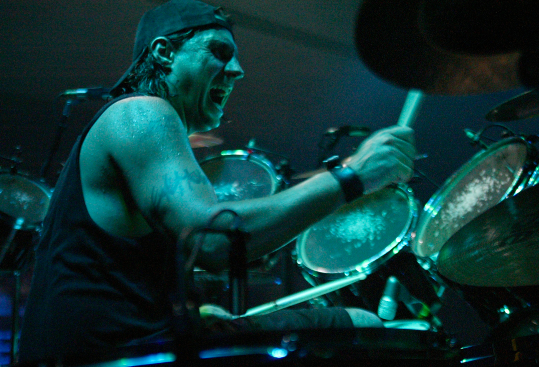 In this interview, acclaimed drummer and original member of Slayer, Dave Lombardo, speaks with Insomniac Magazine about his career in the music business with the super heavy metal band. He talks about working with Rick Rubin, comments on controversy over the band's lyrical content, discusses his thoughts on the state of the music industry, and shares a secret for success in the music industry. -Israel Vasquetelle
(Part One) Dave Lombardo addresses Slayer's lyrics, censorship, metal culture, being true to the music, and longevity in the music industry.
(Part Two) In this segment Dave Lombardo discusses working with music industry veteran and producer extraordinaire Rick Rubin.

(Part Three) In this segment Dave Lombardo discusses the secret of success in the music business.

Similar article: Visit Insomniac Magazine's interview with Anvil's frontman Lips. He talks about the music industry and his history in heavy metal.