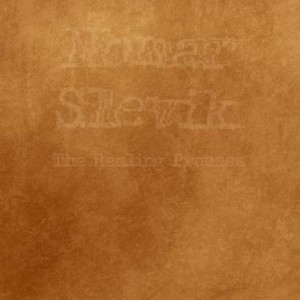 NOMAR SLEVIK- THE HEALING PROCESS Milled Pavement
Nomar Slevik has been an artist for a longtime. His first LP "Paper Bullets – An Album Of Duets" dropped in 2004 but he was doing his thing and cultivating his skills way before that. And just when you think he's hit his artistic peak with each subsequent album or project, he ups the ante proving that he is an extreme talent with no ceiling. For those who don't know, Nomar is also a paranormal expert that dabbles in Cryptozoology among other things. A lot of what Slevik is about as a person is reflected in his music, which makes him very accessible to the listener. "The Healing Process" is just that, a look into how Nomar the man, views life's situations.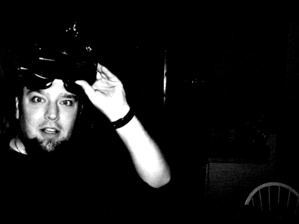 Nomar Slevik is a poet first and foremost but at times can be a lyrical gunslinger if need be, "Microphones" being the prime example where he trades verses with Canadian emcee Hobs Sputnik on the track. That makes his music something you need listen to when in the mood and even if you are not into poetry in general, there will be some pieces out there that just get to you. This happens with tracks like "Problem Solver" and "The Last Broadcast".
Most of charm on "The Healing Process" certainly lies in its elusiveness, both on the part of the artist and the album itself. Nevertheless, this is dark, melancholic, brooding or simply raw, the lyrics are not a mere addition of one or two liners, but they are expressing thoughts that can span over a whole verse or even longer, and that are at least as much for the artist's relief, as they are for your listening enjoyment. If you are not willing to follow NS's every word, this album offers you enough music to get lost in whether it be based on the unknown (UFO's, Bigfoot etc.) or a form of introspection. You can even be lured by the sometimes brash/sing song flow, letting the melodic voice be another instrument on the tracks like the beautiful pairing of Slevik and Neila on "Silhouettes".
Slevik gives us a view of the world through his eyes. He does it in a heartfelt, skillful, and tactful manner, if not super compelling. His production often shows flashes of brilliance as exemplified on "Determined Birdfall," "Re (un)real become," "Legend of Forever," " and "Song of the Damned (Remix)." Nomar Slevik complements the angular production with remarkable effortlessness, boasting devastatingly intricate and distinct deliveries that celebrate the boundlessness of rap as a creative medium. Pick this up immediately if you enjoy self-reflecting, lyric heavy poetry, hard to grasp, intelligence demanding, abstract, dark, gloomy and quasi-boom bap hip hop.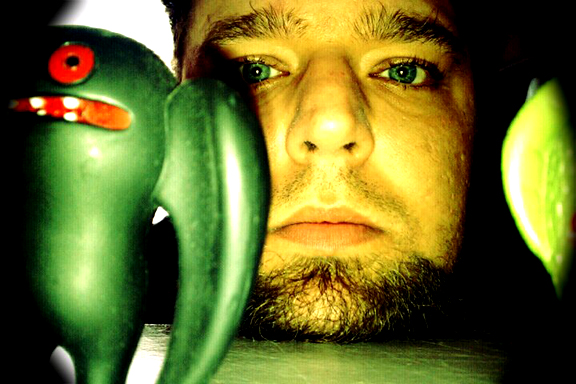 "The Healing Process" is a brilliant, transcendent record that surpasses its peers; years ahead of its time both stylistically and musically and completely irrespective of the bullcrap/reality TV rap wave dominating our current airwaves. This album has substance but, one must imagine that somewhere in the end of this "Healing Process" that was poured over in sweat and blood, that Nomar has found some part of himself or recovered some of that "Faith."  Support Nomar Slevik by purchasing "The Healing Process" @ http://www.milledpavement.com/MP052.html. Bless C73Eternal