Jeff Price is the prince of the new music economy. In an environment where major labels are less likely than ever to easily produce a new Platinum selling act, highly unlikely to score a Diamond selling one, and site's like YouTube have made Andy Warhol's prediction of everyone achieving a stint of fame a reality, the stars are now aligned to sell millions of one and twos. Even small indie labels typically had no place for artists without the potential to at least sell thousands of units. However, Price's Tunecore is set up to be profitable doing just that. They provide a new era version of major distribution to any artist, regardless of the sales potential. This is possible because the business model is not biased towards how much content is sold. Instead, they are set up to charge based on the delivery of content, not unlike Fed Ex, an analogy made by Price himself about his company.
…no one saying you're good enough or you're bad enough, or you should make it or shouldn't make it… you can come to the website, and you can upload your music and say 'put it into iTunes." The cost for that, instead of giving away a piece of your soul and your rights and your money and your control, is just a simple flat postage fee. It's like Fed Ex- you pay the fee and the package gets delivered.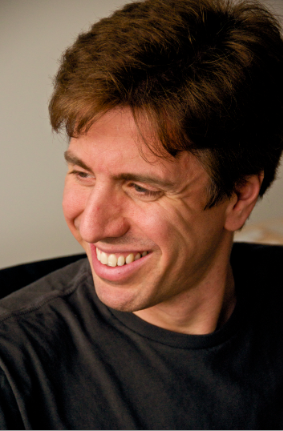 Price, former proprietor of indie record label spinArt, describes his current company as a place where "anybody can…sign themselves." The company has been delivering on this promise for five years. Tunecore is in many ways responsible for democratizing digital music distribution. They've helped bring down the barriers that had previously prevented most recording artists and independent record labels from selling their music on as broad a scale as possible. Before their existence, there were other companies providing digital distribution. However, Tunecore's unique approach in regards to how they charge users made all the difference. Instead of charging based on a percentage of sales, they charge a flat fee. Because they generate revenue based on each user that signs on to have content delivered, this permits them to open up their service to anyone who creates or controls music.
Before Tunecore, digital aggregators were selective in regards to whose content they agreed to deliver. The reason was obvious, if they were going to distribute music, then they wanted to make sure the content was going to generate at least minimal amount revenue. This was also the standard way traditional distribution worked. Along with other fees, distributors received a percentage of the revenue generated from music that they provided distribution for. This approach was quite logical in a traditional environment that required the physical movement of a music release; distributors were way too busy to bother working with anyone that wasn't going to generate a good amount of revenue. In other words, if you're making money via someone else's sales, why go into business with anyone that's only going to sell a small amount of product. TuneCore's model changed all that. And, in the meantime, provided a sea of artists a shot at the world's biggest seller of music, iTunes. During our talk, Price reveals:
There is more music released via Tunecore in one day, than via a major record label in three years. Not only are we the largest distributor of music in the world, it also represents one of the largest music catalogs in the world. Just in 2009, Tunecore artists sold over 65 million songs- between paid downloads and streams, generating themselves over $30 million dollars in revenue. In 2010, Tunecore artists should be earning between $70 to $80 million dollars.
There's no question that a big part of the future of music sales is in aggregating long tail artists. A recent deal included a partnership with Universal Music Group. Through this alliance, Universal is able to offer services such as mastering music to Tunecore's users. However, beyond that, it's somewhat of a cobranded distribution arrangement. This opens the doors for artists to sign up for Tunecore services through a portal featuring the label's logo. The implication is that artists signing up under this particular umbrella of Tunecore services are now on the radar of A&R and other professionals within the label. In essence, this allows the label access to sales data and other information from those artists' transactions. This can potentially lead to interest and possibly an offer from the label. That's a lot of connecting the dots, but for artists aspiring to sign with a major, this can be an incentive and a potential opportunity for some. Upon visiting UMG's Def Jam Recordings' website, a link appears for artists to "Get Signed!" Clicking delivers artists to a Tunecore page brandishing Def Jam's logo. It isn't clear how much the label reaps, if anything, from the sign up fee that user's pay, however, even if it's a nominal fee, this is a unique way to garner platinum level sales, not from one artist selling millions, but from many thousands or even millions of artists signing up to sell their music. Either way, there is a potential for significant revenue, all while providing a service that level's the playing field in regards to distribution. Ultimately, what's still missing is label-marketing muscle to get artists known. However, for those independent artists that are savvy enough to build awareness and demand, this provides an opportunity to benefit significantly from their hard work and talent.
Not only obscure artists are available through the service, Jay Z's "Reasonable Doubt" was distributed digitally via Tunecore. Many other artists with impressive sales histories have signed up, including Trent Reznor, Beck, Aretha Franklin, Drake, and many other household name caliber artists have embarked on the digital pilgrimage with Tunecore. Price has seen first hand the migration of artists that once benefited from the major label fame machines now signing up as a way to directly reap rewards from their name recognition, all while cutting out the record labels that once monopolized distribution and the majority of the sales. Tunecore has become salvation for artists of all walks. In this interview, Price (CEO and President of Tunecore) talks about his motives behind starting Tunecore, recent deals, and how they continue to move and mold the future of music.
Regarding the future of the music industry, a significant consideration is the current state where music is essentially free. How to connect those in the recorded music business to other revenue streams is the billion-dollar question. The answer potentially involves linking emerging bands with corporate brands that are willing to pick up the tab for promotion, and possibly swap their connection to consumers with artists who have succeeded at building fan bases of their own. Price adds his take on the opportunities lie ahead:
If Coke decides to embrace you, Coke has the ability to expose you and your music to literally tens of millions, if not hundreds of millions, of people. The brand has aggregated eyeballs. The brand has aggregated consumers. The brand has put together a vibe. If they plug you in, and they can provide you the distribution, that's more than a traditional record label can ever do for you…I think about that a lot…" He continues, "Making sure the entities that are looking to engage and entangle themselves with artists and music realize that it isn't all the major record label bands. Just because you aren't signed to a major record label doesn't mean you don't have value. Many Tunecore artists generate more revenue, have more popularity, have more fame, make more money, have more friends, have more social networking presence, than the major label acts.
Interview by Israel Vasquetelle